A few photos from my 37th birthday party, taken rather late in the evening on Saturday, November 11, the night before my birthday. My apologies to those not represented here, including Andra, Paul, David & Dan, Steven & Morgan, Mark, David, Tarik & roommate, Mary, and Judith. My apologies if I've forgotten anyone -- you kept buying me shots all night, so much of the evening is a fun blur. Thanks to everyone for coming and celebrating with me at Madame X.
Foreground, left to right: David, me, my brother Rob, Colin, and the back of Warren's head. In the background is Jamie Scandal's hand as she gestures to her brother behind me. Almost completely behind me is Jamie's sister-in-law, who shares the same birthday as me!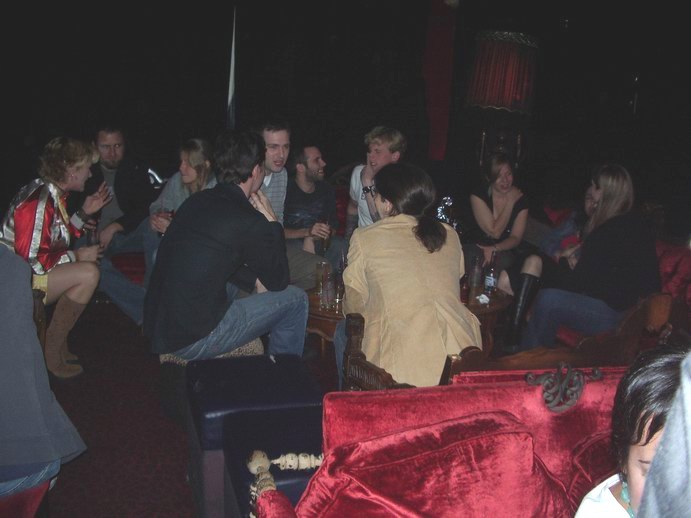 A wider shot of the area we had at Madame X -- four couches to ourselves, with direct access to the garden for the smokers. To the far right are Dana, Judith, and Brooke.


Jamie Scandal, a friend from way back to Freshman Year at NYU . . . 20 years ago!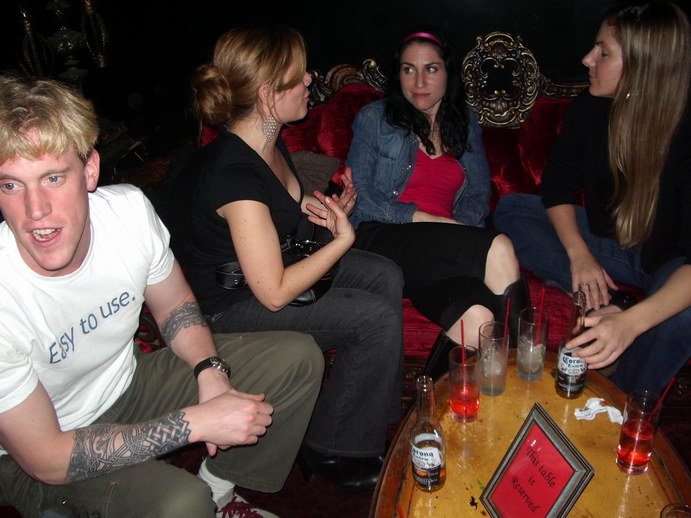 My friendly ex Colin, and some of his oldest friends: Dana, Judith, and Brooke.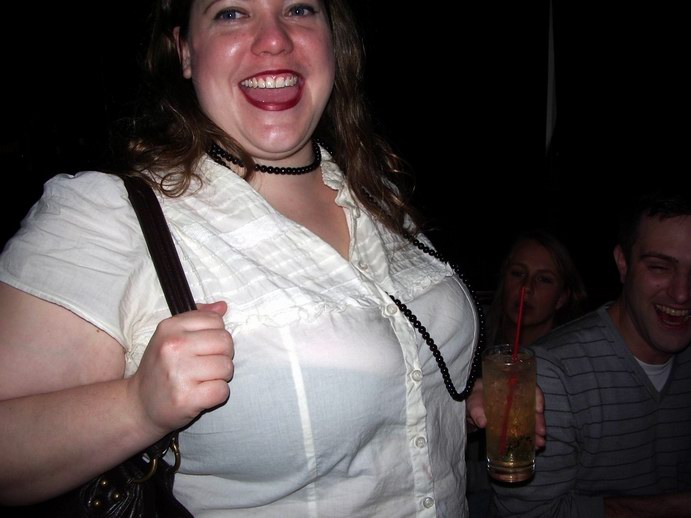 Lovely Sarah, making me laugh.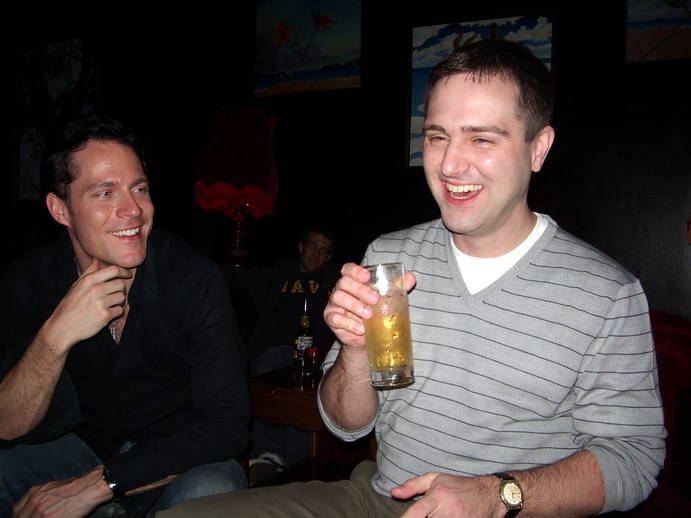 Now it's David's turn to crack me up. Plus the alcohol is kicking in. More shots anyone?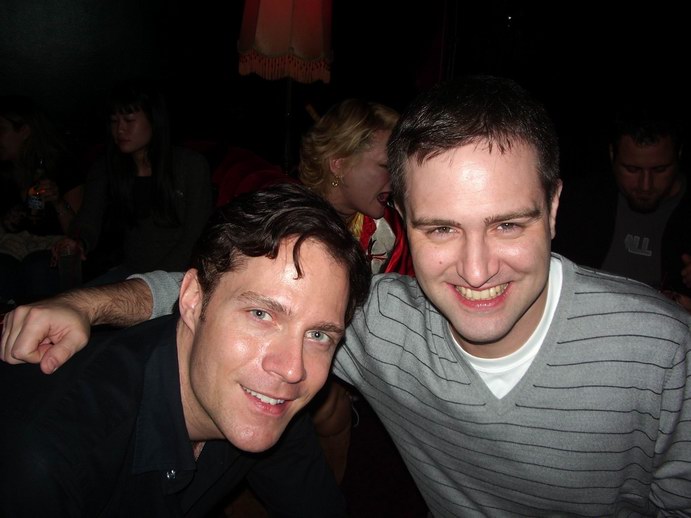 Posing with David. Was it really 1996 when we first met?


Hi, Sarah and Warren! The night was definitely blurring by this point -- I didn't take any of these pictures.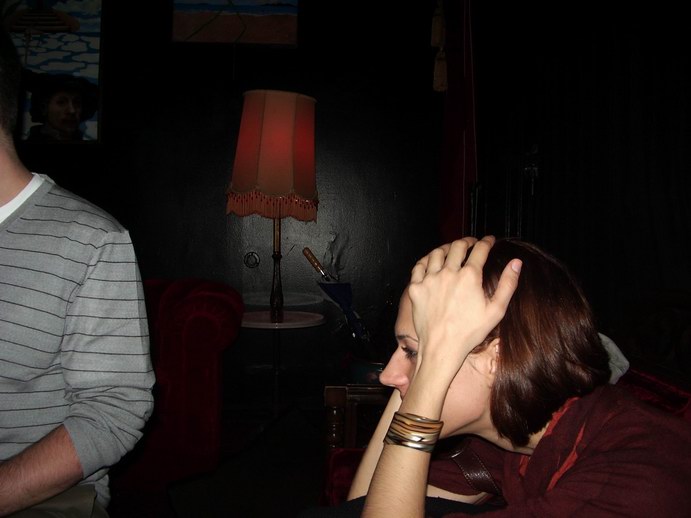 Uh-oh, Rebecca! Drama! Perhaps it is time to relocate the party.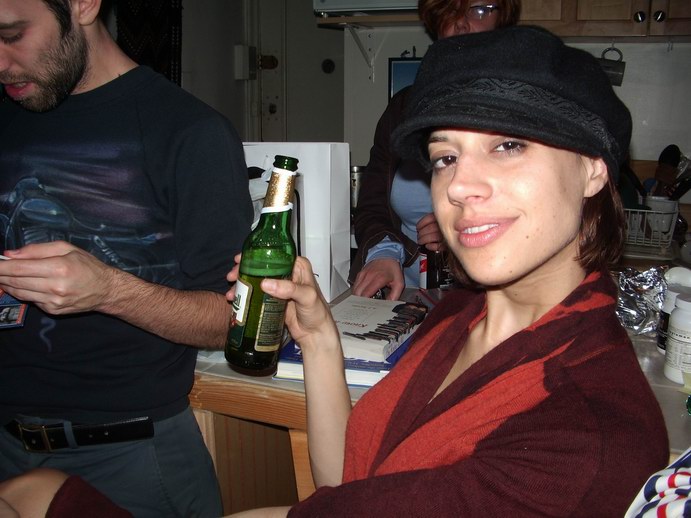 The festivities continued at my apartment a few blocks away from Madame X. I don't think I've ever had that many people in my apartment at once. The cats were suprisingly calm. Here's Rob, Rebecca, and Lori in the kitchen area.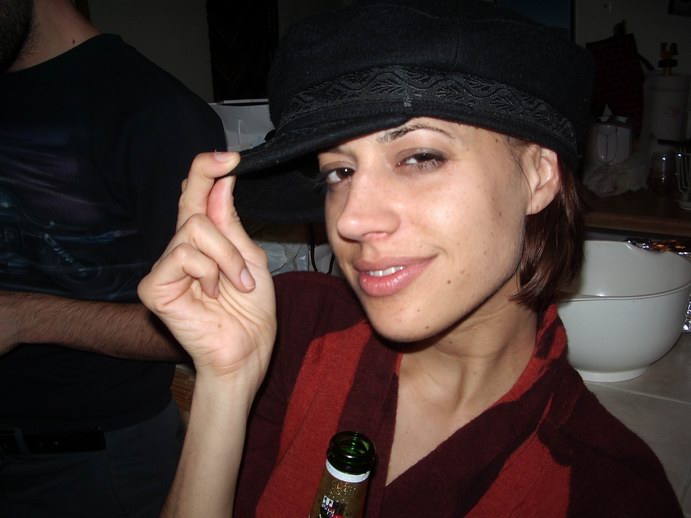 At this point, I needed the door jamb to prop myself up. That's Warren's arm on the other side of the couch from Ethan, and I think Lori is pulling up her pants.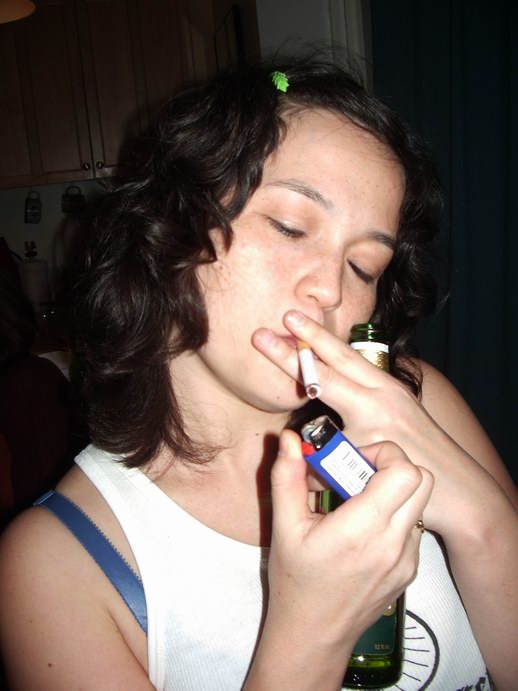 Tia looks cool when she smokes. I want a cigarette, too, Tia! Alas, no cigarettes for Gene even on his birthday.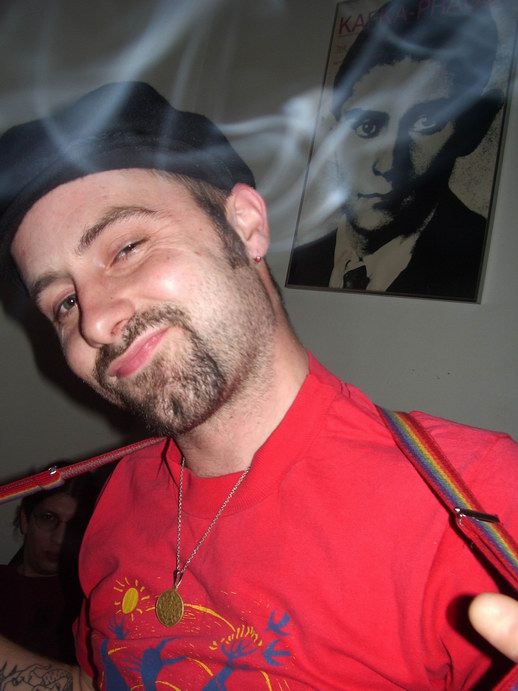 Ethan snaps his Mork suspenders in the smoke while Warren and Kafka watch.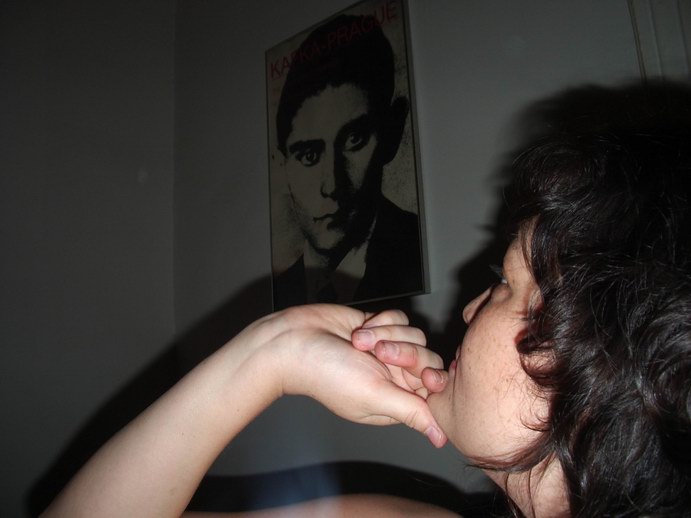 Do not stare too long into the abyss, Tia. The abyss stares back at you.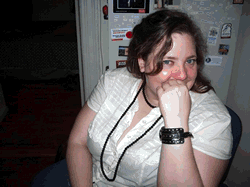 I do not have enough seating in my apartment: a wee movie.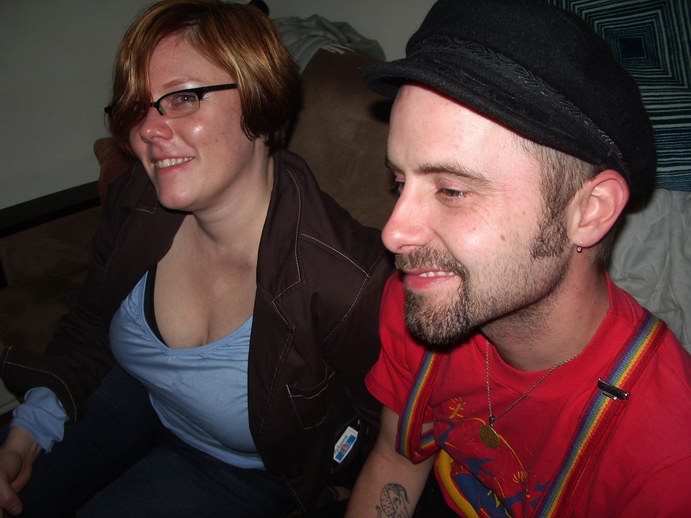 Ethan and Lori made sure I was completely pickled before calling it a night.

Thanks again to everyone who came to the party. I had a fantastic time, and barely saw any of Sunday, which was my actual birthday -- that whole day was spent moving slowly in recovery from a wicked hangover . . . one of those headaches where it feels like your brain has sloughed loose and is slapping wetly against the inside of your skull. What was I thinking, accepting all those raspberry vodka shots?

They were so tasty.