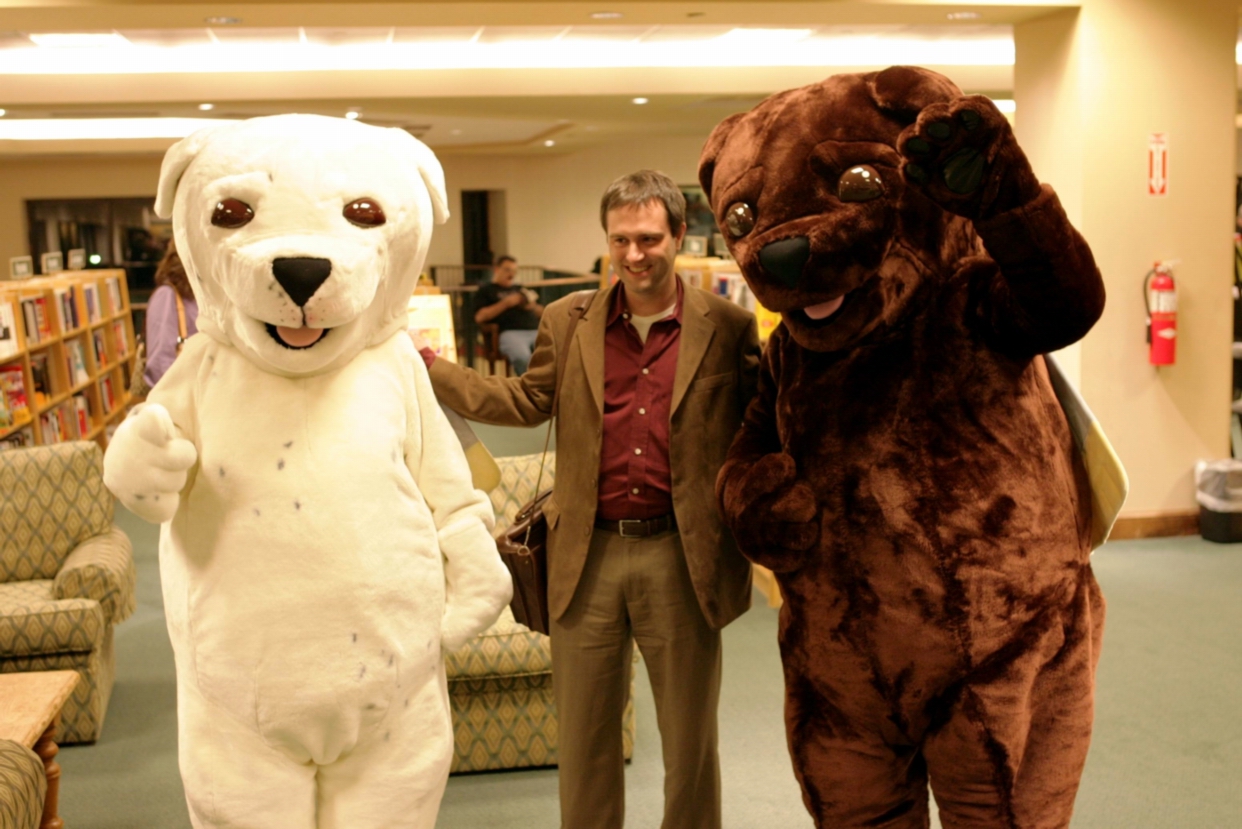 Pook, Me, and Booger
Here's a picture I was sent today of myself, Pook, and Booger at the author's book signing of
Secrets of the Alchemist Dar
at the Barnes & Noble in Paramus, NJ.
In the book, Pook and Booger are both
doths
-- half-dog half-moth forest creatures. Pook is the white doth and Booger is the brown one. They are not typically as large and ominously looming as they appear in this photo.
Sheesh. Could I have chosen an outfit that screamed
book editor!
any more obviously?